I don't exactly remember when I first heard about this, but once I did, it changed my movie going experience forever (or, at least until I found out many years later that the "research" was debunked.)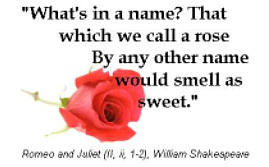 As the story went, theater operators would knowingly lure people to concessionaires by flashing a message about popcorn during the previews. It happened so fast that it was imperceptible, but the subliminal message, purportedly, made us head in droves to snack stands before the movie started. Zombies in need of popcorn. I hated the "fact" that someone or something had that kind of power over me and my appetite so I started watching, waiting for that flash of a message and I planned to use every ounce of self-restraint not to fall prey to it. Do you know how difficult it is not to blink when you really need to? Yet, I never saw it, not once. And I showed them, I stocked up before going into the theater . . . on my terms. Yeah.
The power of subliminal messages brings up a good point, though, when it comes to your resume. It's natural that a potential employer or a recruiter can make some assumptions about you and your strengths by looking at the body of your career: your choices, your roles, etc. But, is there something that you're doing at the very top of your resume that sends an unintended message? Think about your e-mail name and what it could be saying about you. Remember, many initial communications are via e-mail. Making it easy for someone to remember you can only be beneficial. You want them, however, to remember you for the right reason . . . your experience and not your e-mail moniker. This isn't really an issue for most job-seekers, but with the job market the way it is, maximize your opportunities to get noticed. I have actually had conversations with (and provided gentle guidance to) candidates about the following references in e-mail addresses:
First, the sensitive topics:
• Year of Birth: I see this one most often. Avoid using what can be construed as the year of your birth. You could be unintentionally predisposing a reader to thinking you may be too qualified or not qualified enough for the particular role they are looking to fill.
• Religion: Very sensitive subject, I know, but like the next topic, proceed with caution.
• Political Affiliation: Making your chosen party obvious could cause the reader to wonder whether you are too conservative/liberal for their organization . . . or not.
And the rest,
• Sports team names: Leave them for your personal e-mail addresses. As rabid a Yankees fan as you may be, the reader may be a super-sensitive Mets fan who painfully recalls the 2000 World Series and the long-awaited Subway series where we got our butts kicked . . . I mean theirs . . . .
• Pet names: You may love your dog, your cat, or your ferret, but don't leave the reader wondering more about Rover than your last three positions.
• Hobbies: We all have them, love them, get frustrated by them, but should your obvious love of cooking have a hiring executive wondering if you'll bring in fresh-baked muffins on Monday mornings.
• "therandomnumberofus" OR "thelastnamefamily": We love our families but could tenofus@xyz.com or fourofus or whatever the number, leave the reader wondering what happens when there's a flu epidemic . . . sharing is not always caring. Also, do you want to send the message that your 13-year old daughter may be accessing the family e-mail account??
• Adult Beverages: Unless your name really is Bud Miller or Sam Adams, change it. You don't want the reader thinking that you could be the next official Happy Hour Organizer, and I have nothing against Happy Hours.
• Love to Shop: That's great, but does that mean that lunch hours can be stretched to accommodate local sales events?
• Pirate Names: arrgh . . . don't use them.
• Love of Travel: This is wonderful but don't have the reader ponder about whether your employment could include an endless array of three and four day weekends.
All of this said, there is one situation where not using your name is fine and that's if you are a consultant or a freelancer and instead of your name, you use an e-mail name that incorporates your talent.
It's true that an e-mail address is personal and can be another mode of self-expression. It may be worthwhile, however, to consider how your need to share may be perceived by readers on the other side. You don't want them setting aside your resume to get some popcorn.
Tags: E-mails, Executive Search, Job-hunting, Resumes